MAKE YOUR RESERVATIONS
In June 2006, we experienced what has been named the "PERKINS FIRE". The fire started on our ranch and moved to the Los Padres National Forest and two other ranches consuming 14,988 acres. Due to the drought, the Zaca 2 fire chose to visit our area in 2007.
It is amazing to see how "Mother Nature" heals itself. Come see the regrowth, and all the beauty that has been renewed. This year already promises the vistas of wild flowers, that this valley is so famous for.
Lot's of riding and working cattle to do. See you soon!
On a trail ride, visit the historical sites, home to where the Chumash Indians once lived. Learn to pack. Or, if your choice is working cattle, Emery will lead you on a cattle drive, calf branding, or arena horseback sports.
Come to camp out under the stars or in a tent for the rustic cowboy in you.
Dining- Experience your own campfire cooking, or our camp cook.
Our ranch horses are trained in mountain riding and working cattle.
Services Available from Johnston Ranch

Pack Trips - Day Rides
Horse Rentals - Cattle Drives
Brandings - Horse Camping
Horses and Dogs for Sale
No Unsupervised Rides!
email Johnston Horse Camp
Horse Camping at Oak Flat

Horse Camping is available at our Oak Flat Campground located on the Johnston Ranch. BBQ facilities and water are available. The Ranch borders the Los Padres National Forest. Several trails from the Ranch give access to some beautiful country. This is your gateway to the Sisquoc River area. Come see what we're all about!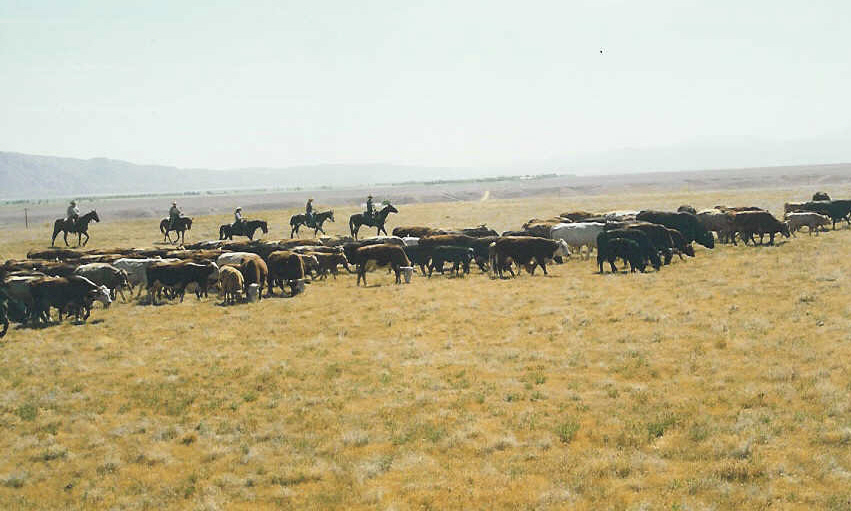 Cattle Drives
To request info on dates, reservations and brochures, contact:
email Emery